As ambassadors of a new era, 3 CreatiVelos bring your stories for a brighter future to the climate conference in Glasgow and the world – each equipped with a monitor and a lot of creative power!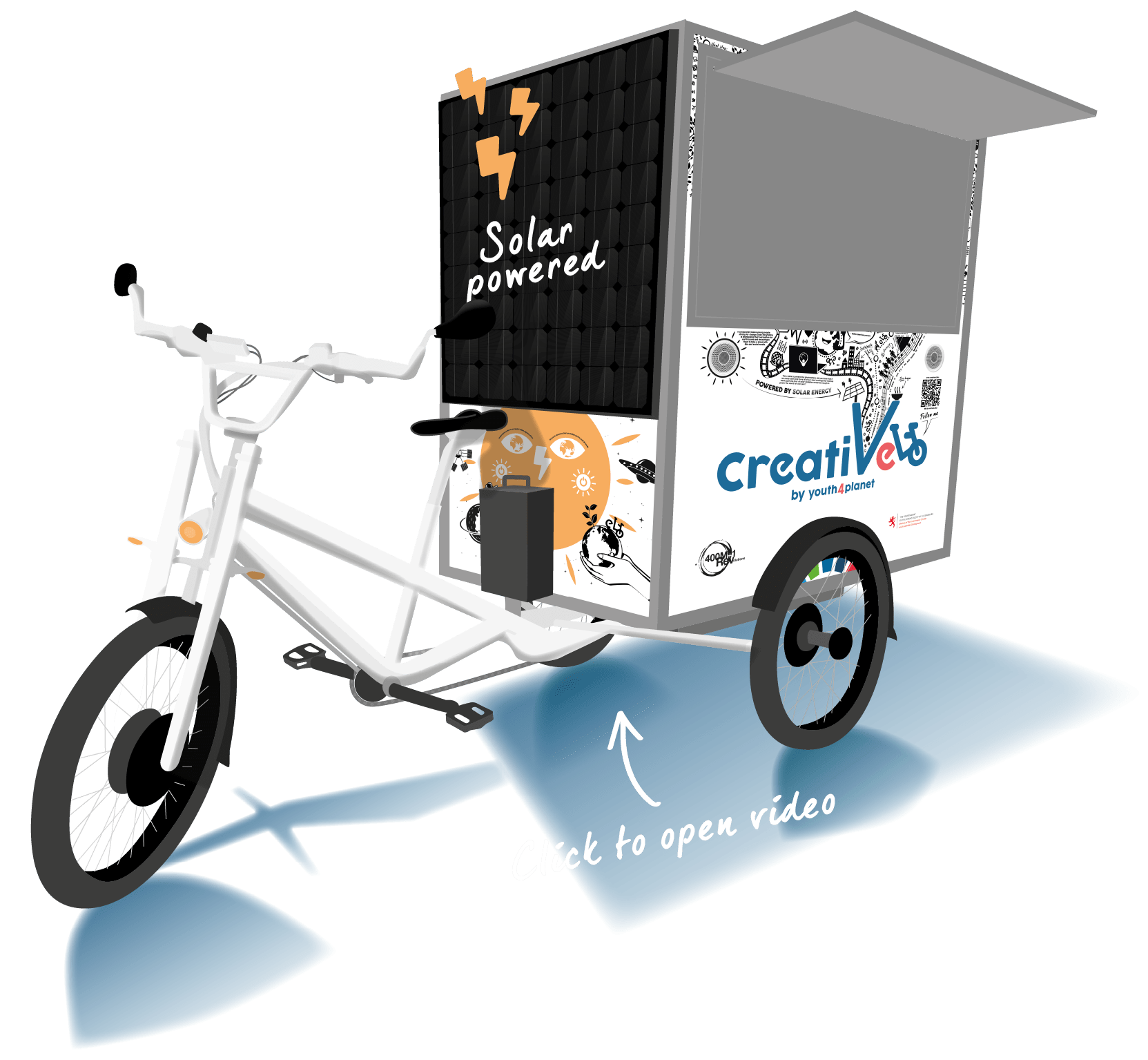 Be part of the Earthbeat COP Tour for the climate conference in Glasgow!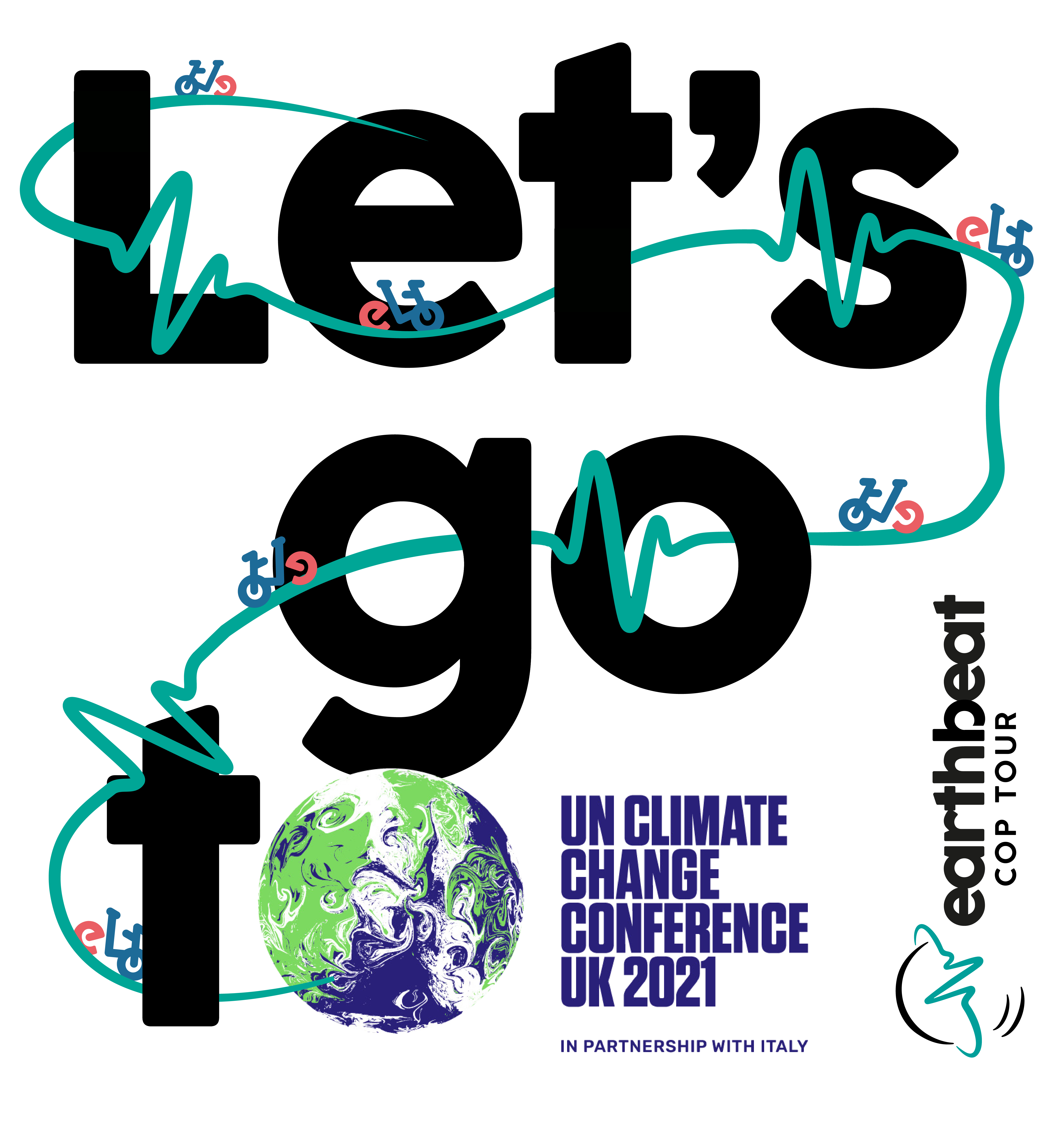 Tell us how you want to save the world! The first Earthbeat tour with the CreatiVelos is leading to the climate conference in Glasgow (Nov 1-12, 2021). Anyone can take part in the earthbeat tour. Join online or via the Youth4planet app. The young cyclists collect your voices wherever they stop. In storytelling workshops they spread a simple method of how to get others excited about your project with powerful images. They ask mayors what they are doing for the climate-friendly transformation of their community. Everyone can be Earthbeat!
New voices are added every day. The Earthbeat choir is getting bigger and louder. Everywhere on the planet, the sound can inspire more stories of positive change to stop the destruction of our Earth. We don't wait for politics, we just get going ourselves. The CreatiVelos inspire with stories and ideas and spread them everywhere.
You can follow the tour by simply downloading the Youth4planet app. Share earthbeat on your social media #oneearthbeat. Donate the next kilometer and cheer us on with your comments!
Become part of the Youth4planet Earthbeat tour to the climate conference in Glasgow: With the CreatiVelos, successful project ideas spreading everywhere. Cheer on the cyclists with your kilometer donation.
The story of the CreatiVelos
The 3 CreatiVelos were born in Luxembourg in 2021. Each one has a built in 17 inch monitor and is powered by 2 big solar panels. They are a platform to show films and stories by young people all around the world: Stories of change, always connected to the 17 Goals for sustainability. These films are made and inspired in youth4planet workshops or in the earthbeat challenge – enabling everyone to tell their story in an engaging and interesting way.
The earthbeat tour is just the beginning of their life. They plan to go and spread the message of cooperation, sustainability and love all around the world.
Interested in collaboration?
We don't only want to spread the message of collaboration and teamwork – but also live it. So we'll be glad to hear from you, wether you have ideas, want to support us in any way, want the bikes come to your country, event or location – Let's talk about it!
You can contact us here or via the youth4planet app.